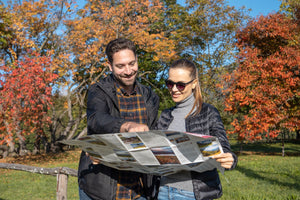 E-Commerce Lugano Region
Discover our shop! Our brochures and maps will allow you to discover the best proposals of the Lugano region, a selection of useful gadgets will accompany you during your stay, while a wide range of books on the destination will allow you to delve even deeper into its secrets. All of which can be ordered directly to your door!
Leaflets and brochures
The best proposals and special features of Lugano directly in your mailbox. With the option of downloading all brochures in PDF format.
Discover our leaflets and brochures